WORKING FOR THE COMMUNITIES
Since its inception in 2003, Saruni has identified and nurtured a close connection with the indigenous communities who own the territories where fauna and flora thrive as the key element of its conservation policies. The choice to invest in Kenya was in fact influenced by the tradition of community-based tourism in the country and by the cultural element that differentiates a safari experience in Kenya from other safaris in the rest of Africa.
Saruni believes in ethical creation of wealth. This is the way forward for Africa, and for conservation: the protection of wildlife and of nature based on distribution of income and jobs to its stakeholders.
This is why we are proud of being among the founding members of Mara North Conservancy (MNC) and of being part of Northern Rangelands Trust (NRT) - two leading community-owned wildlife conservancies in Kenya, which demonstrate the vital connection between communities and conservation, a relationship fueled by tourism.
MARA NORTH CONSERVANCY (MNC)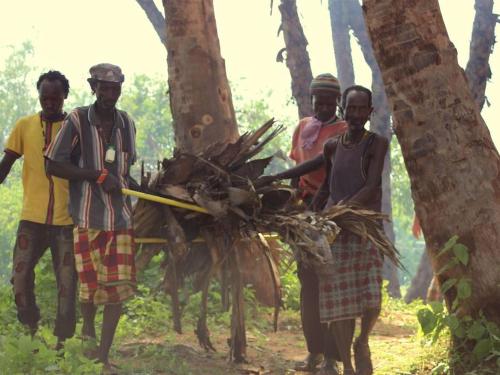 MNC is a not-for-profit company established in January 2009 as a partnership between eleven member camps and over 800 Maasai landowners. Mara North leased land from individual Maasai landowners, marking the first time that they have received substantial and direct income from wildlife. Together, MNC and the Maasai community are implementing sound land management policies including controlled grazing, holistic management practices, low volume and low impact tourism.
NORTHERN RANGELANDS TRUST (NRT)
NRT is an organization that works with 26 communities who own and manage an area greater than 25,000 kms2 and is now widely seen as a model in Africa of how to support community conservancies. Still, we believe in intervening where emergencies occur and in supporting special projects. Accordingly we have created Saruni Communities Trust (SaCoT), a forum where donations can be channeled and monitored, where community issues can be discussed, where new ideas can be implemented and beneficiaries identified in Samburu and in the Mara.
SaCoT distributes scholarships, helps families with special needs, identifies suppliers with community business background, support local charities, local schools and provides emergency assistance for people affected by calamities.
We are proud to be part of MNC, of NRT, Kalama Community and Sera Community.